THE GAME

"SKYJACKER" is a first person, free-roaming space combat simulator that offers intense co-op action through instant scenarios and story campaigns.
But this time, you are not a miner or a merchant. As a space pirate, you will be the one ruthlessly hijacking, shooting and looting their starships and convoys.
No matter what happens, remember one thing – you're a space pirate. With great power comes NO RESPONSIBILITY.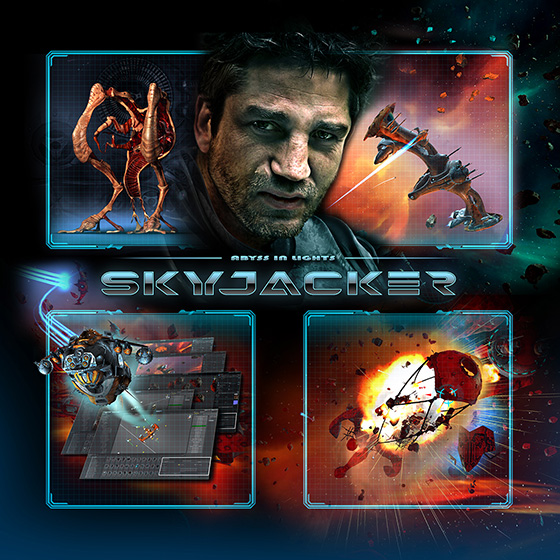 "SKYJACKER" storyline is based on the "Abyss Lights" book series written by our lead, Eugene Zhukov. The main character is the lone human in a galaxy of conflict – abducted by aliens, raised by space pirates, wanted by privateers and mercenaries alike.
You start at the bottom of the Pirate Stock Market and work your way up to the top, not by deliveries and fetch-quests, but through brutal missions like associations, sabotage, kidnapping, robberies, infiltrations and extractions.


There is no fixed path. You bid on the jobs you want. When you succeed, you grow in prestige and power, you'll start to receive exclusive proposals and rewards, customize your starship with high-grade parts that fit your style and build a crew of dangerous, but hopefully loyal wingmen, and if you fail, the game doesn't just end there.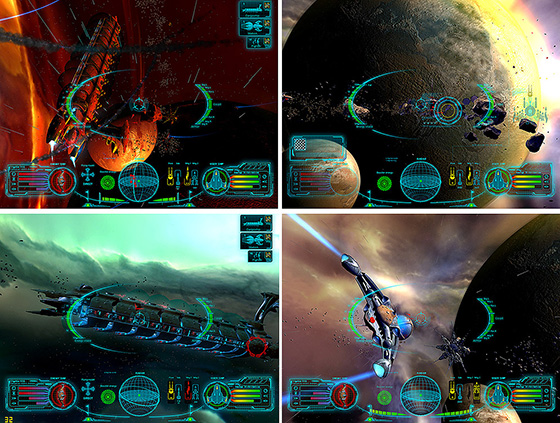 Every encounter includes space for wingmen on both sides. You can hire A.I. partners or invite your friends. A fully-featured co-op experience is our first priority in SKYJACKER's development. You can grow on your own or as a team in prestige and strength, steadily taking on greater risks for greater rewards.
The game universe has 10 major alien civilizations that will parlay with you and each other. Every alien race has unique biological features and star faring technologies – some industrial, some nanotech and even some biotech that literally farm their spaceships in deep space. Most of them will be your enemies or victims. But what about allies?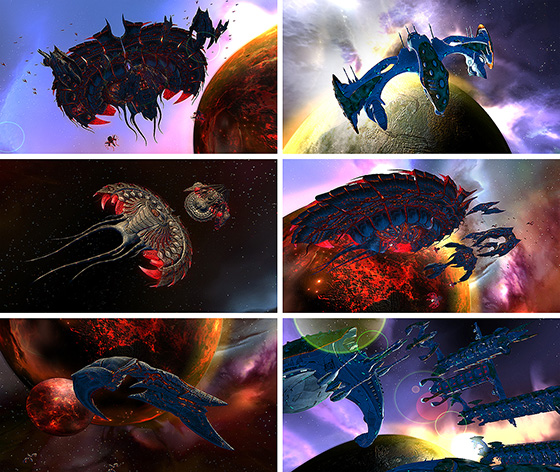 In SKYJACKER every player has the ability to break down any in-game object into smaller components.
This lets you destroy or salvage individual parts on enemy spaceships, including their weapons, engines, and armor faces. Stolen parts will transform your rust bucket over time into your uniquely personalized mean machine.
Creativity is arguably the most important asset we have. We're using an internally-developed framework of tools to create SKYJACKER missions. But we aren't the only ones with good ideas. We're going to hand these tools of creation over to gamers.
You can create your own game missions in a user-friendly environment. No coding knowledge necessary! Just drag and drop components, change parameters and test your mission on the fly. You will be able to combine SKYJACKER assets with action templates to compile your own scenarios. And after launch, any new campaigns and features we develop will be included in the tools for your own use.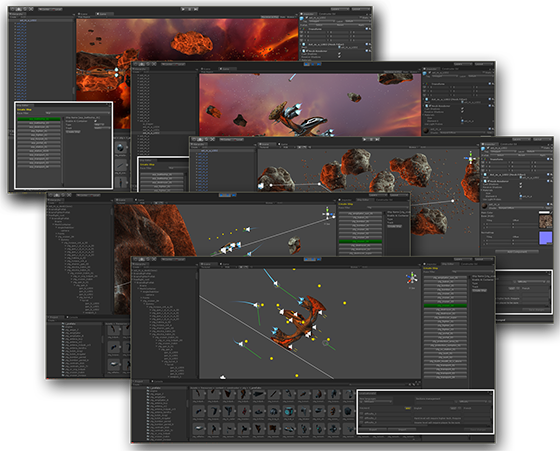 PLAYABLE DEMO is available to download.
*** Many in-game videos are available HERE ***
You can also follow our updates there on Kickstarter
If you have any comments, please go HERE