Basic Aspects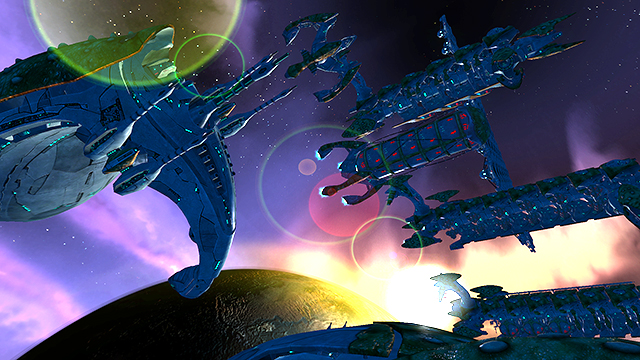 SKYJACKER is a first-person free-roaming space combat game.
The player controls a space pirate, flying, shooting, robbing and crashing alien ships all around the Galaxy.
No resource mining, trading or planets exploration. The player is the ONLY HUMAN in the aliens' Universe.
The main paradigms of SKYJACKER is: "Kill'em All" instead of traditional "Save the World" conception; bad guys are heroes.
SKYJACKER is a game with unique features rarely – or never – seen in other space games to date:
Travel from the surface of a planet to the tunnels and bays of orbital space stations, with no transitions or cuts in between.
Bump space hulks and asteroids into collision courses with your enemies and watch the pretty fireworks.
Disable and destroy component parts of a ship. Cargo ship's getting away?  Slow it down with some neighborly torpedoes to the engine.
Salvage the parts you didn't destroy and mount them on your own ship.  Add insult to injury – rip enemies apart with their own guns!
Swap out engine parts to change the behavior of your ship – play it like an arcade game, like a classic space game, or with full inertia and momentum.
And all this in professional graphics and gameplay.
These aren't idle dreams – we've already done it.  We just need to polish it up.