RACES

The SKYJACKER universe is full of life. Hundreds of alien races are living in thousands of solar systems. Each race was born in different planetary conditions, has unique biological features, social structure and employ their own set of technologies in their spaceships' construction design.
The player interacts with ten significant alien races, each with unique biological features, social structures, interlocking histories, and star faring technologies – some industrial, some organic, and a few biotech that literally farm their spaceships in deep space. Eight of them are used as a source of construction elements for his spacecraft. Combining several armor shields, weaponry, power equipment and other devices lets him balance his ship and adjust its parameters for each mission unique conditions.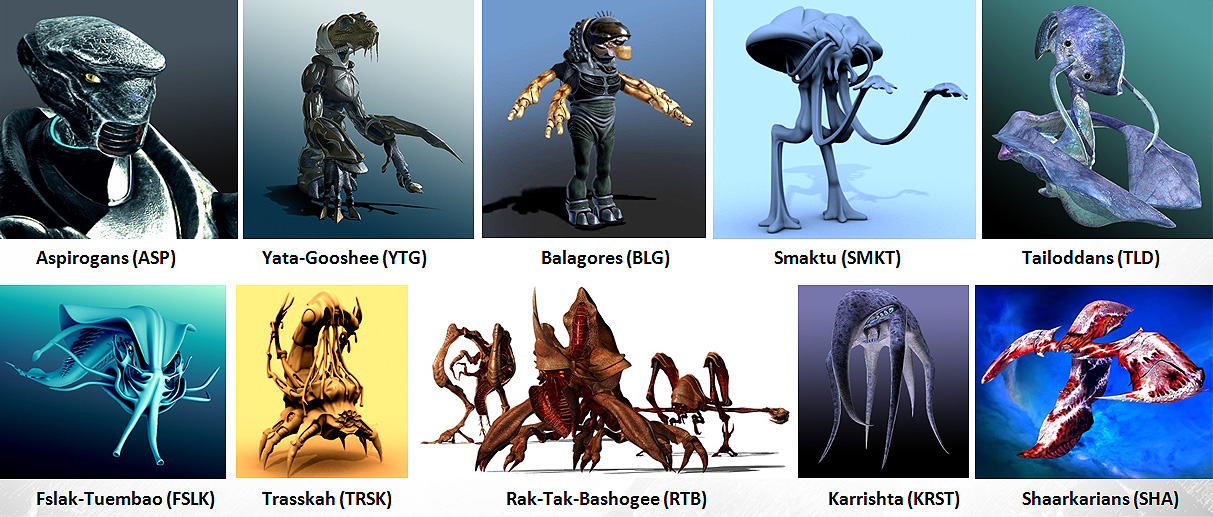 Click on the emblems below to read more about each race


Furthermore, there are several other alien races, which player interact with. You can learn more about them by visiting Other Alien Races page.